Voice123 has rolled out a Secure Payment system for clients, that can help you avoid any issues as it enables Voice123 to act as a bond for the booking transaction.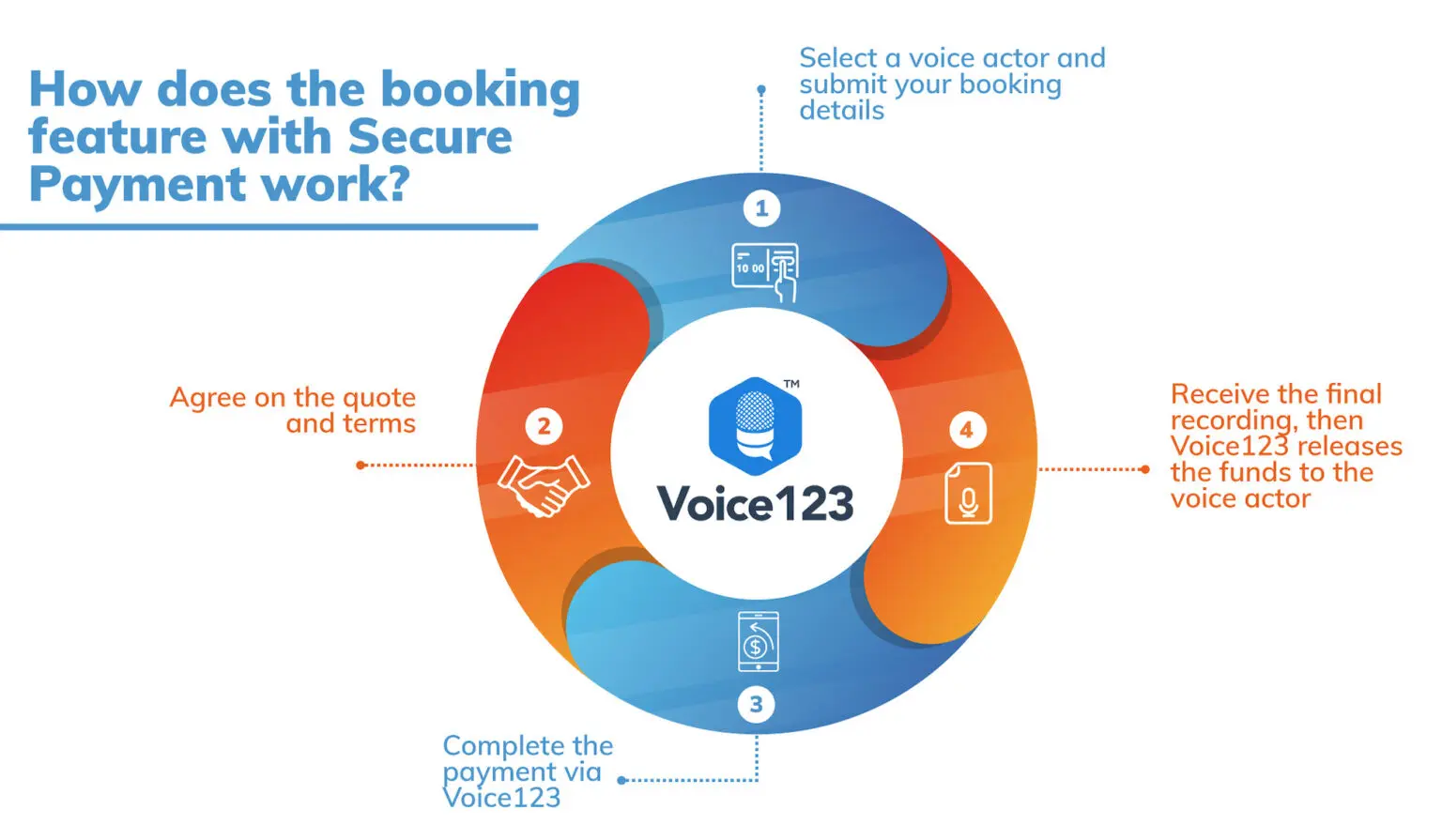 This service fee is 9% and it will be added to the final negotiated amount between you and the voice actor. This means that we won't subtract any funds from the amount the voice actor has agreed to and we will send them the full amount.


What are the benefits of using Secure Payment for clients?
You save time, and energy, and eliminate constant follow-ups as Voice123 manages the entire transaction.
No more problems with sending international payments and keeping track of invoices.
You can complete the payment via credit card, bank transfer, or PayPal.
The 9% service fee covers the costs of the third-party platform used to receive the payment, our Customer Success team that monitors the booking to ensure 100% satisfaction, and our Finance team that releases the funds to the voice actor.
Guaranteed service and minimum hassle!
Got questions?
For any questions, issues or inquiries, reach out at help@voice123.com.
If you need to set up Voice123 in your company vendor system before you can use the Secure Payment system, and need information, our Customer Success team at help@voice123.com will be happy to help.
To discuss bulk payments or custom payment options, contact our Key Account Manager here.